Relationship
20 Questions To Bond With Your Parents While You Still Can
5 min read
Look, your parents aren't gonna be around forever. Here are some fun conversation starters to get to know them better.
So you think you know your parents? Quick, answer me: What is your Mom's favourite song? What is your Dad's favourite comfort food?
Don't know the answer right? We've lived with our parents for decades and see them every day, at some point or another. But how is it that most of us know the lives of some influencers or celebrities better than our own parents?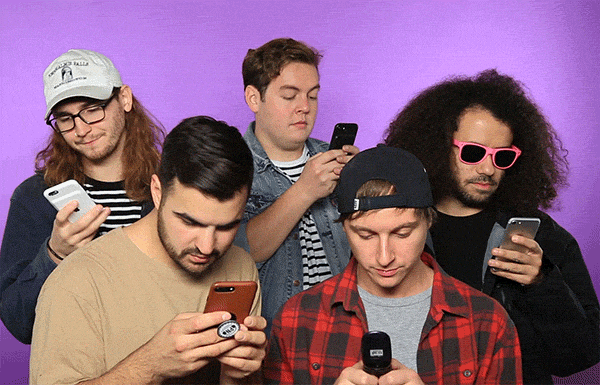 Image via: Giphy
Getting to know you - online.
Look, I'm not pointing fingers alright? 'Cos I'm guilty of it too lah. 
We lead such busy lives that we often forget to make time for the people who truly matter. There's so much we can learn from parents: rich (and possibly sordid) stories of their past escapades and life lessons they've acquired over their years. Besides, if you don't ask, you'll never know right?
One more thing: feel free to change the questions accordingly to ask Ah Ma and Ah Gong — I'm pretty sure they've got some choice tidbits to share too. 
You can also download a PDF copy of the questions so you can play this game with your family—anytime, anywhere. Convenient hor? Download it here.
Level 1: Getting to Know You
What tricks did you use to ponteng school?
Were you a guai kia or more ah beng/ah lian?
Did you have a BFF when you were young? 
What's one food that you really cannot stand?
Level 2: Not Kaypoh, Just Curious K
Who is the most buay hiao bai (thick-skinned) person you know?
Who was your secret childhood idol?
What's the worst job you ever had?
Were you ever sabo-ed by your friends or colleagues before?
Level 3: Nothing to Be Paiseh Lah
Have you ever peed in the sea?
Have you ever cheated on a test?
How many boyfriends/girlfriends did you have?
What do you hate most about growing old?
Level 4: There's No Turning Back Now
Is there anyone you secretly buay tahan? 
Who is your favourite sibling? 
How did you know Mom/Dad was confirm THE ONE?
What's your number one regret?
Level 5: Get Your Tissues Ready
How did you feel when you first held me in your arms?
Have I ever done anything that made you sad?
What's your happiest memory of our family? 
Have you ever felt proud of me?
The eldest of the Tng family. Smart, buff, responsible, and very single. Bobby works in IT in the civil service and is a loyal son, brother and friend. Like his father, he is always brewing with ideas and his greatest wish is to be an entrepreneur one day.